Job Description
As the Marketing Coordinator and Marketing Design Lead for the B2B software company Netop, I designed nearly every project that came out of the marketing department. This includes e-books, white papers, videos, webpages, business cards, social media, as well as a brand style guide.
Netop Remote Control Explainer Video
Netop Remote Control, Netop's flagship product, is secure remote access software for businesses. It can be used on almost any type of device-- computers, cell phones, as well as ATMs, point-of-sale devices, servers, manufacturing devices, and more. In this explainer video, I created animations to illustrate the key value points of Netop Remote Control, while giving a glimpse of the interface and its features.
Roles: Voiceover, animation, script contributor
Netop Remote Control Marketing Strategy
Buyer Personas
Working with the Product Solutions Director of Netop Remote Control, I defined and documented the personas we now use to guide the creation of all marketing content. These posters I designed are displayed in the Netop offices in the US and Europe.
Roles: Graphic design, writer
Customer Experience: Mapping the Buyer's Journey
In conjunction with developing the marketing personas, I also read every piece of marketing collateral we had for Netop Remote Control, cover to cover, and categorized it by stage of the buyer's journey. We were then able to assess gaps in the process to determine what types of new resources we wanted to create for potential buyers.
Netop Remote Control Style Guide
I created this style guide for Netop Remote Control that documents how we showcase our product, visually and in writing.
Roles: Graphic design, copywriting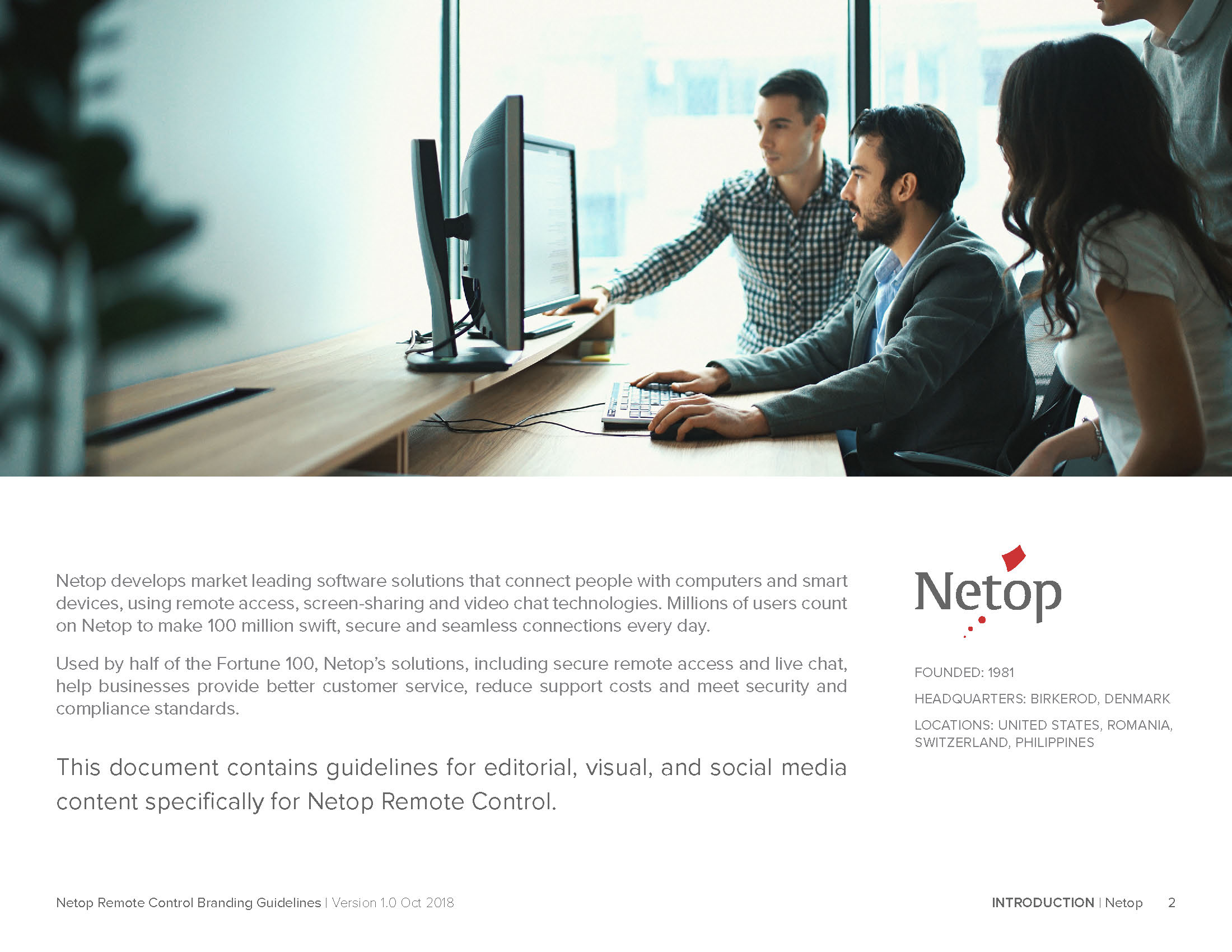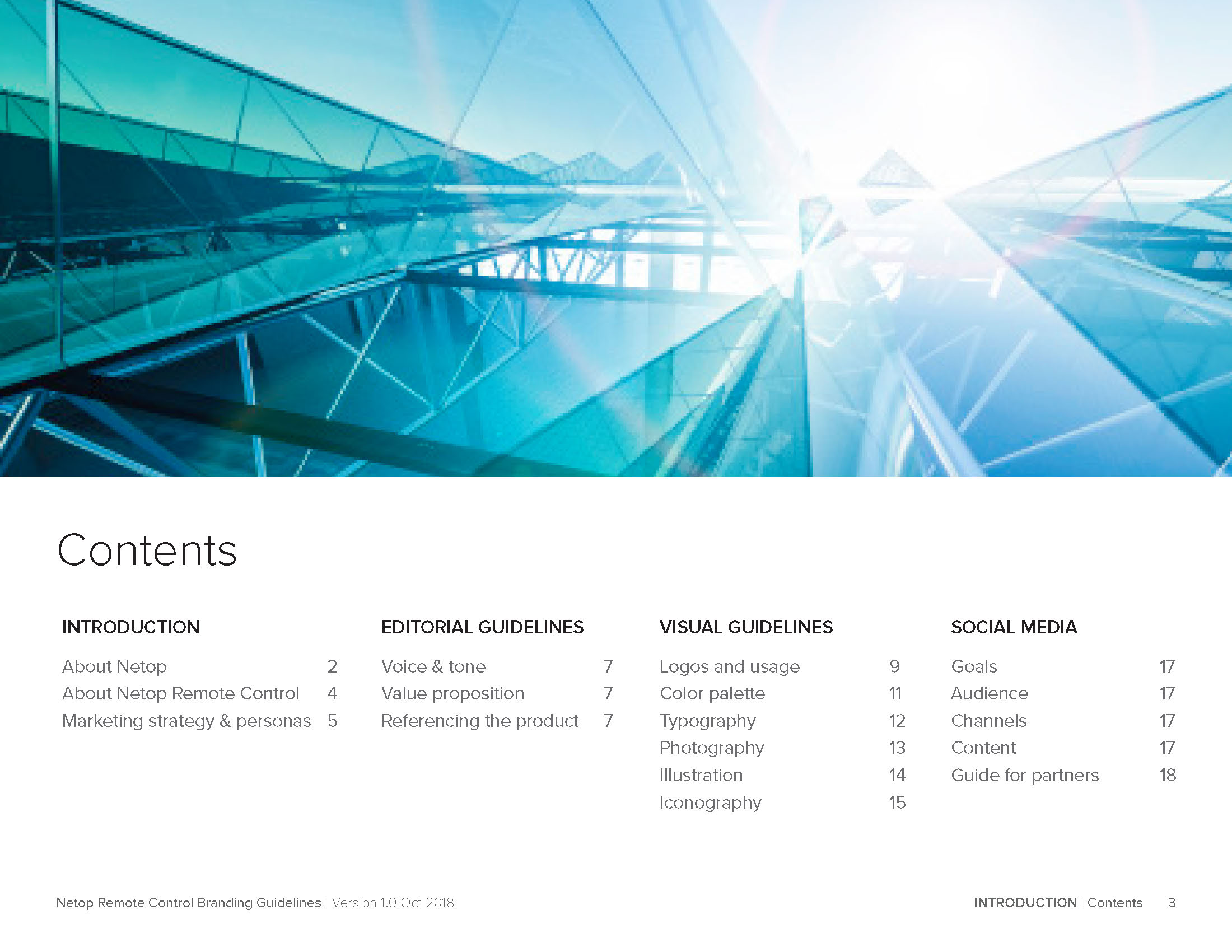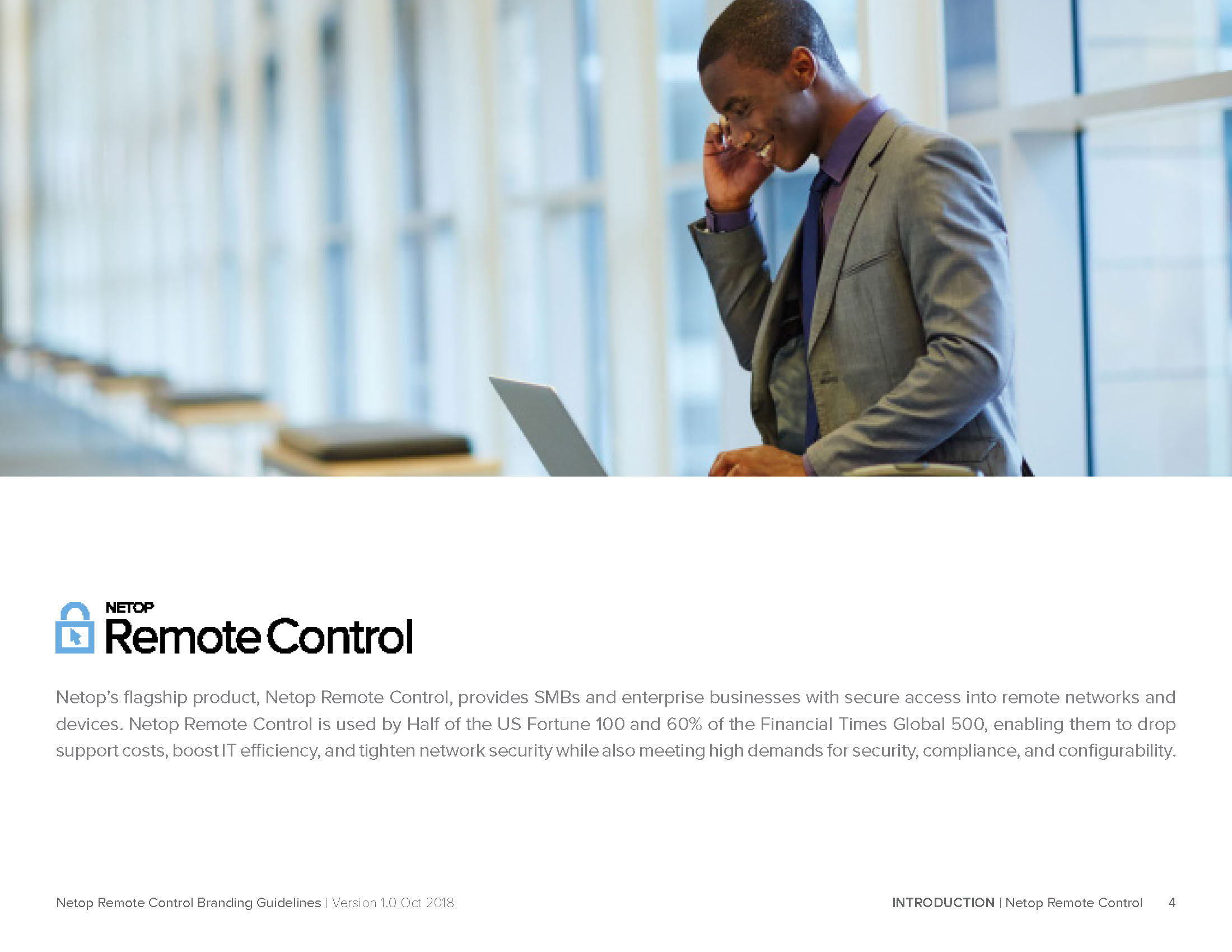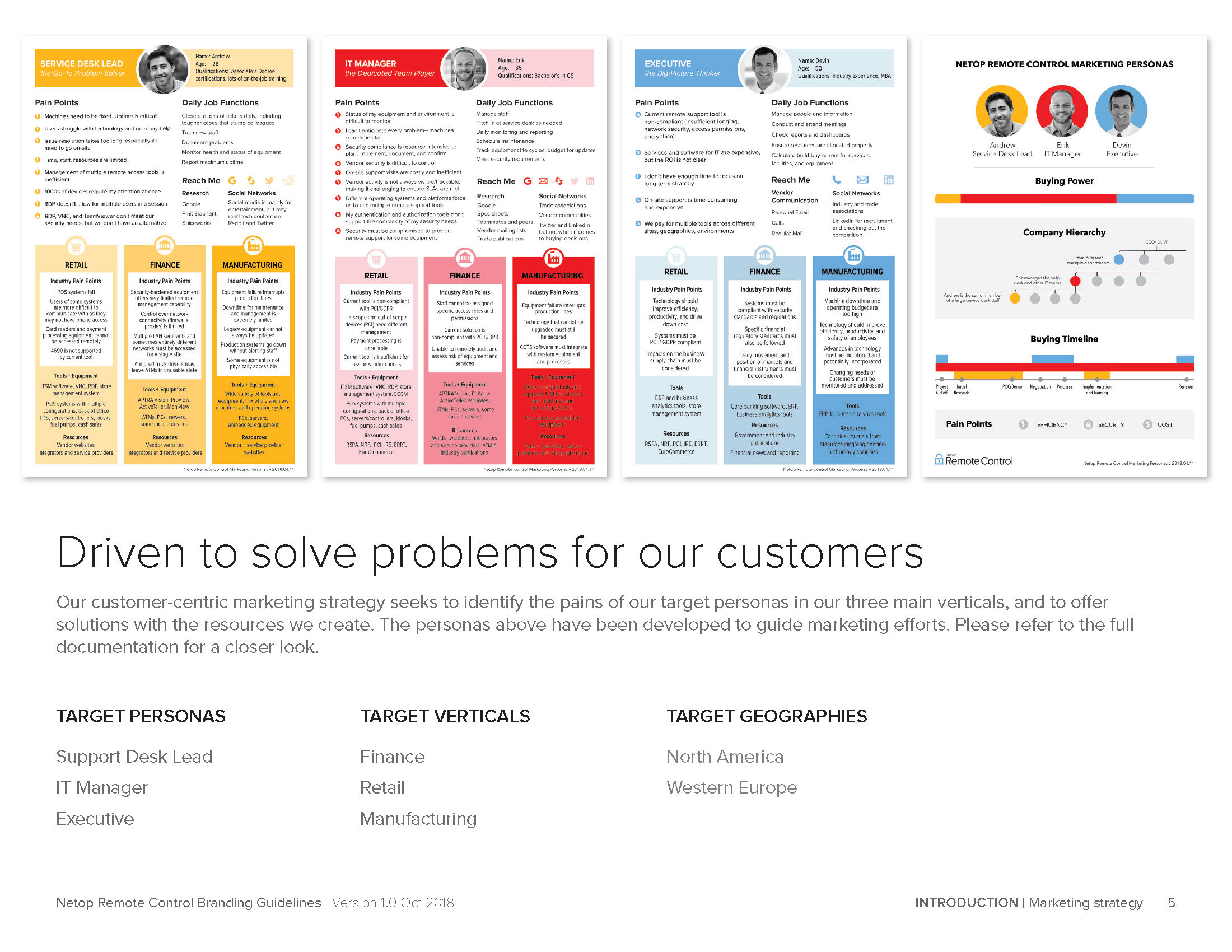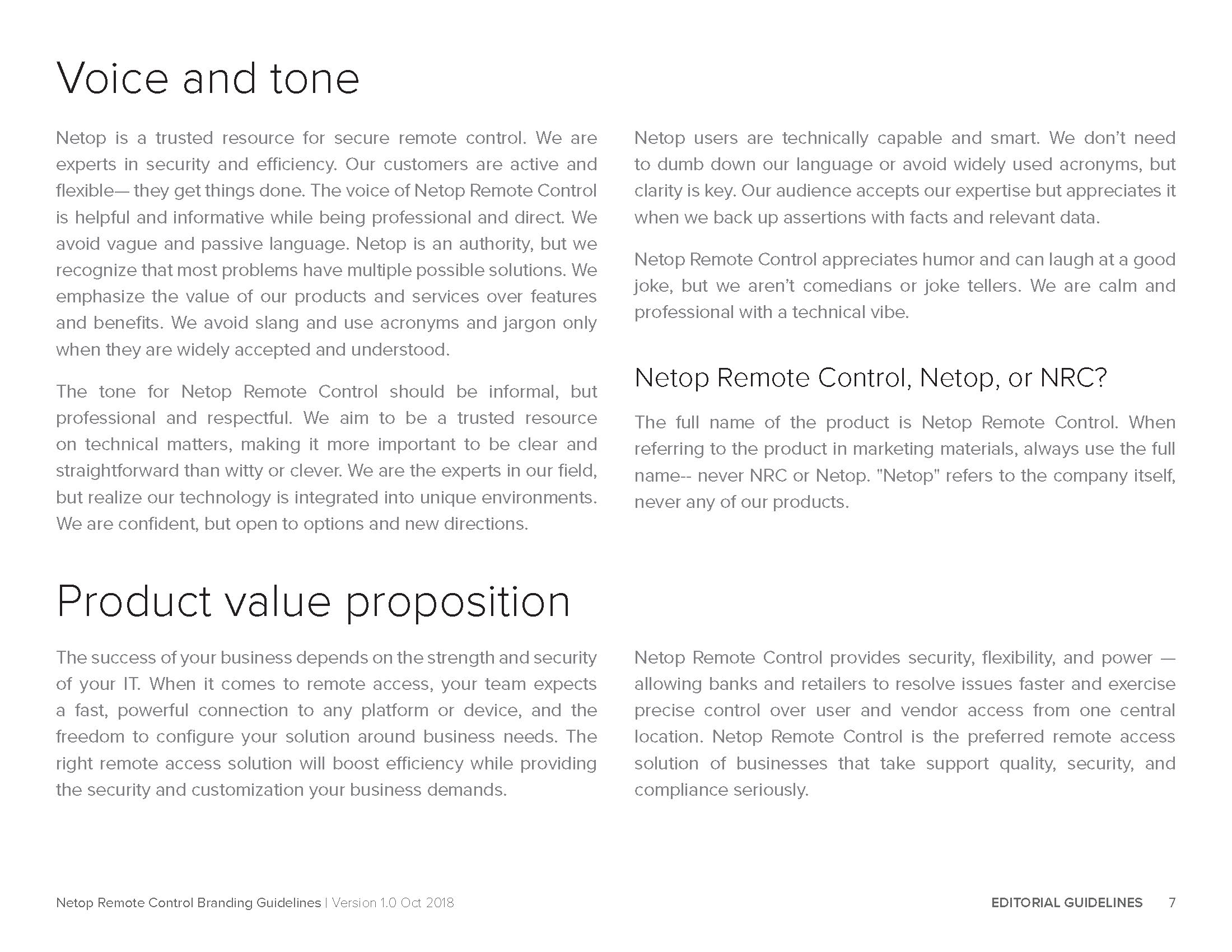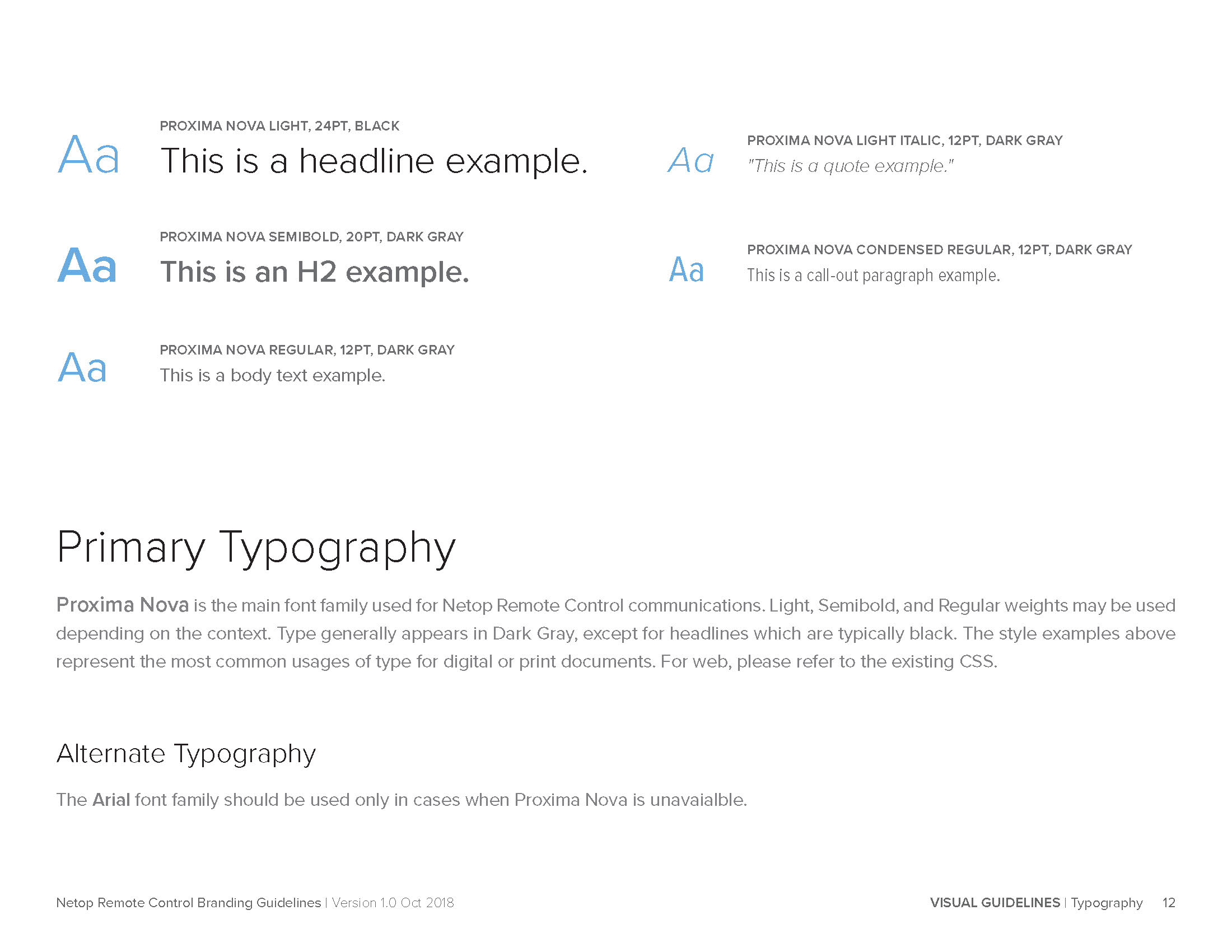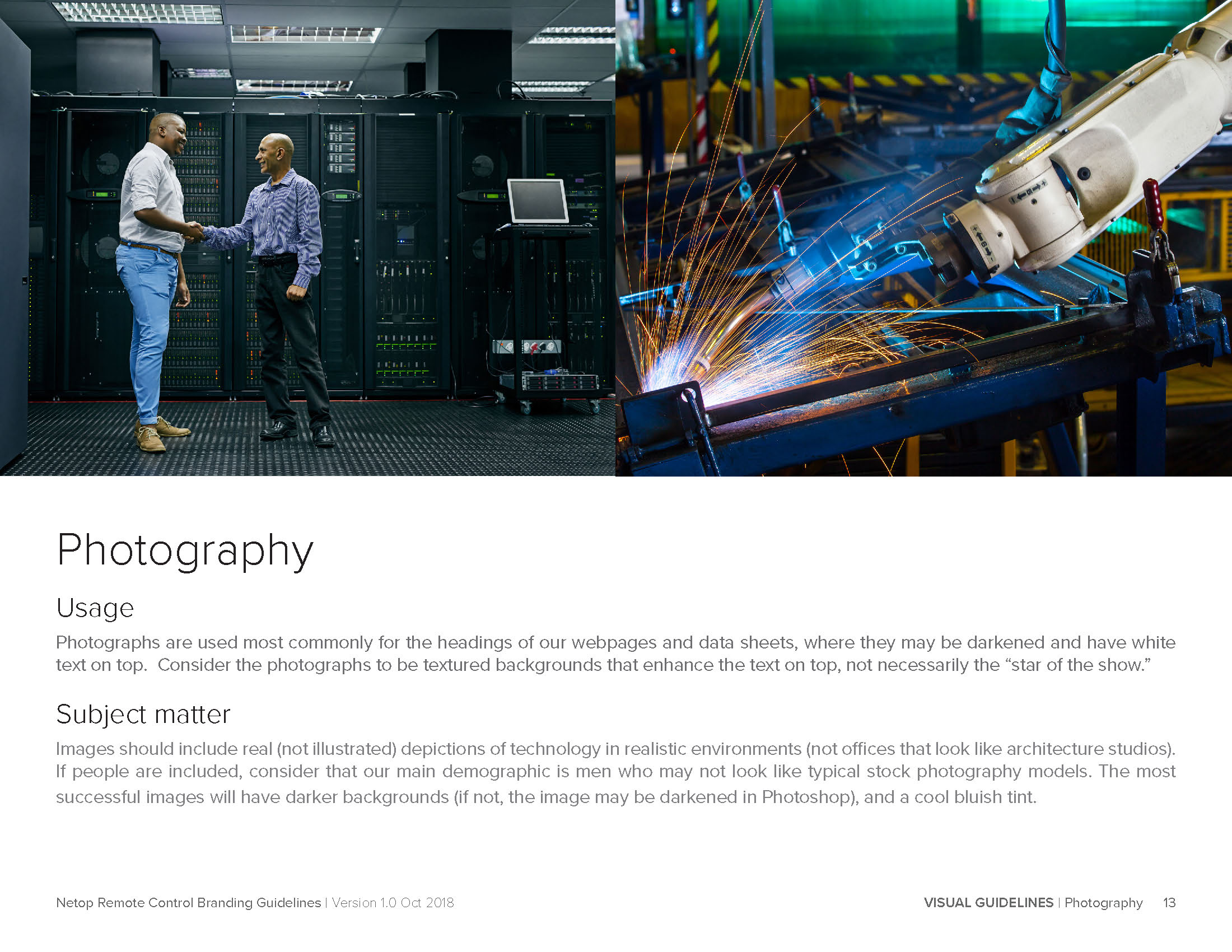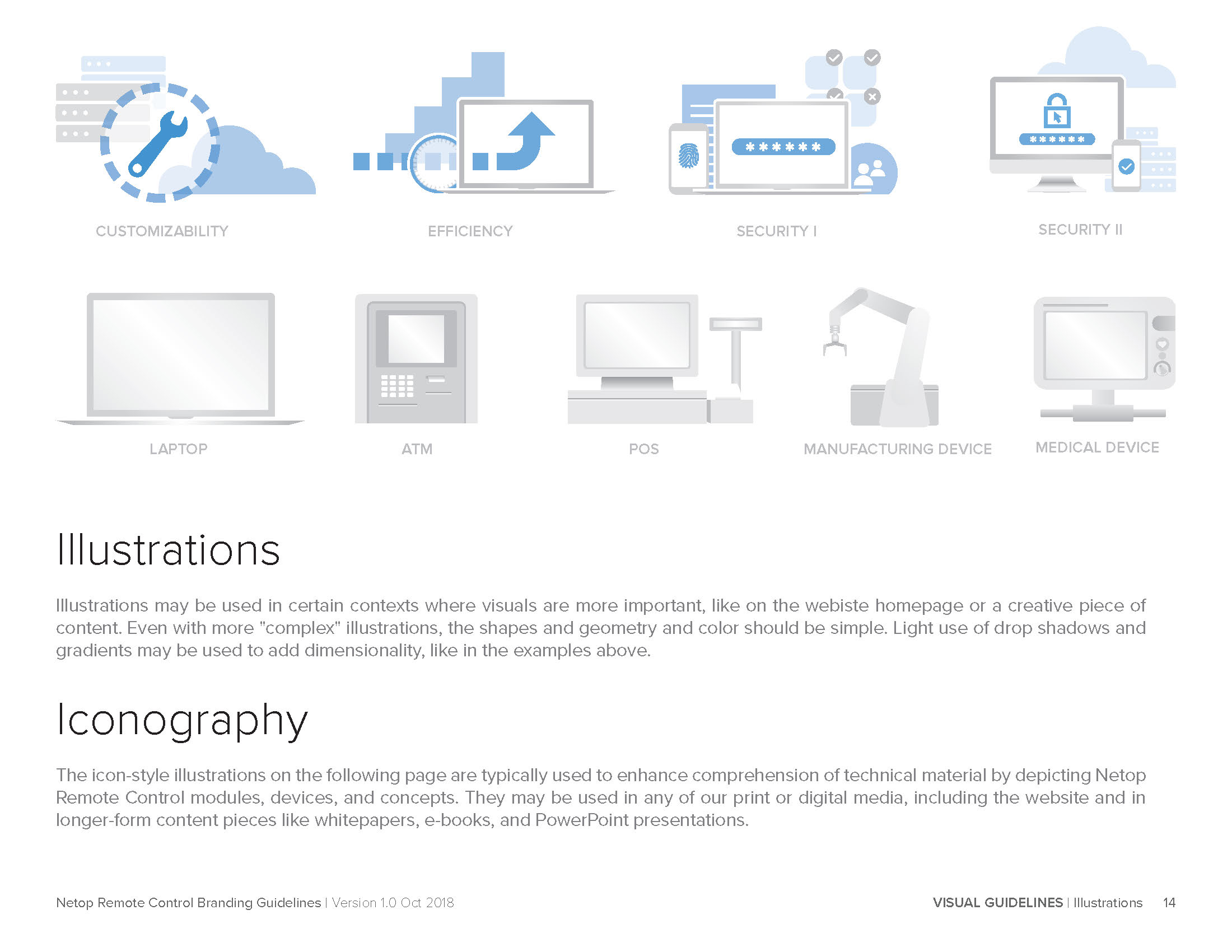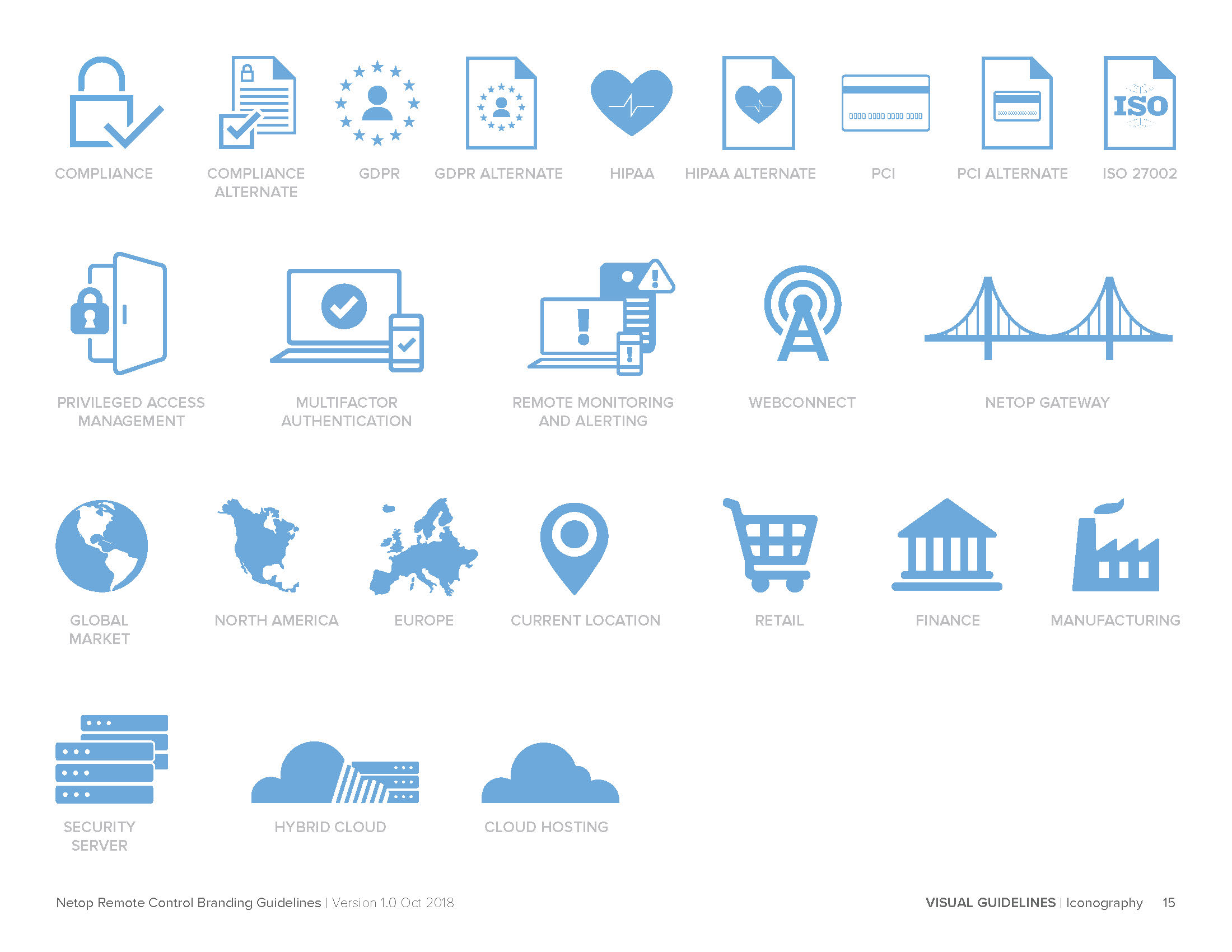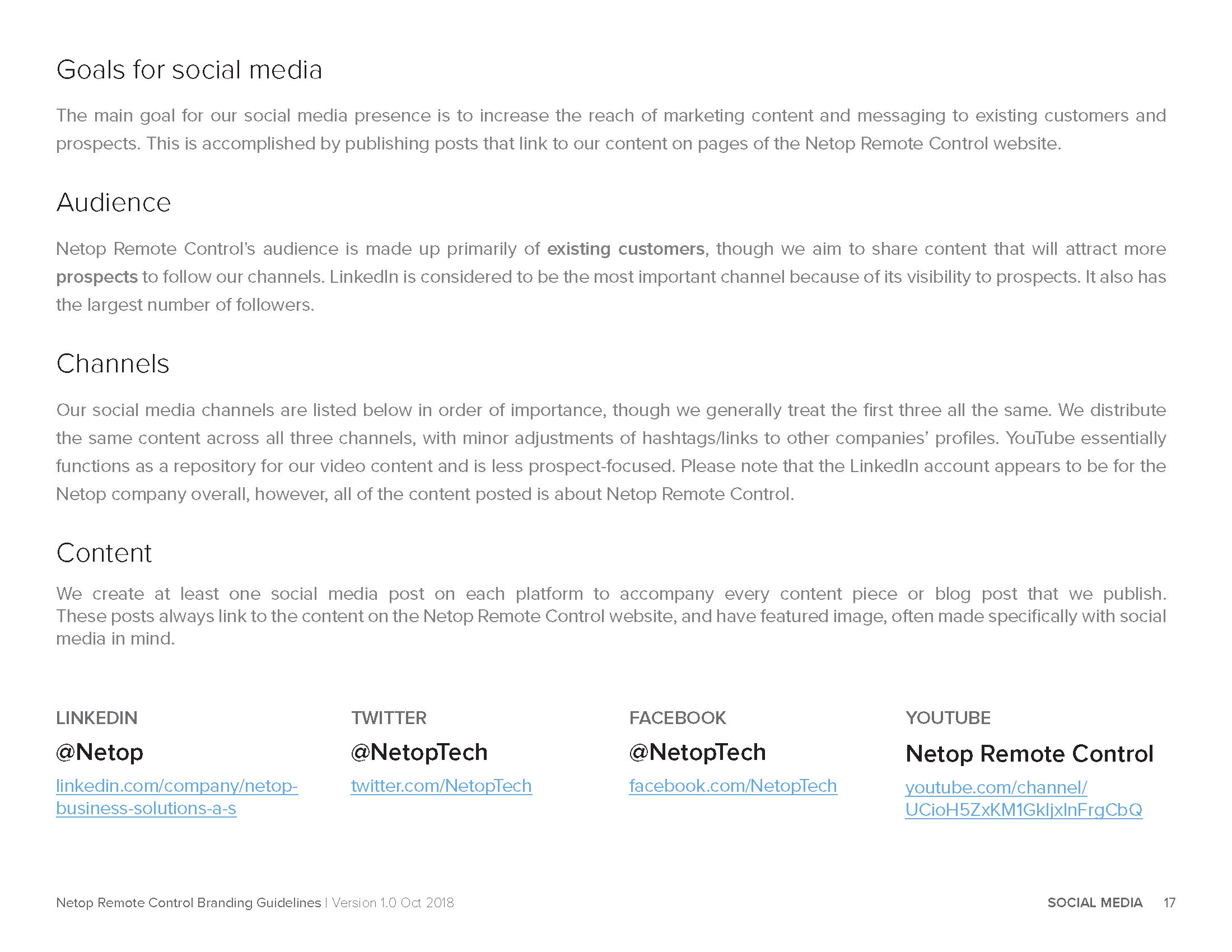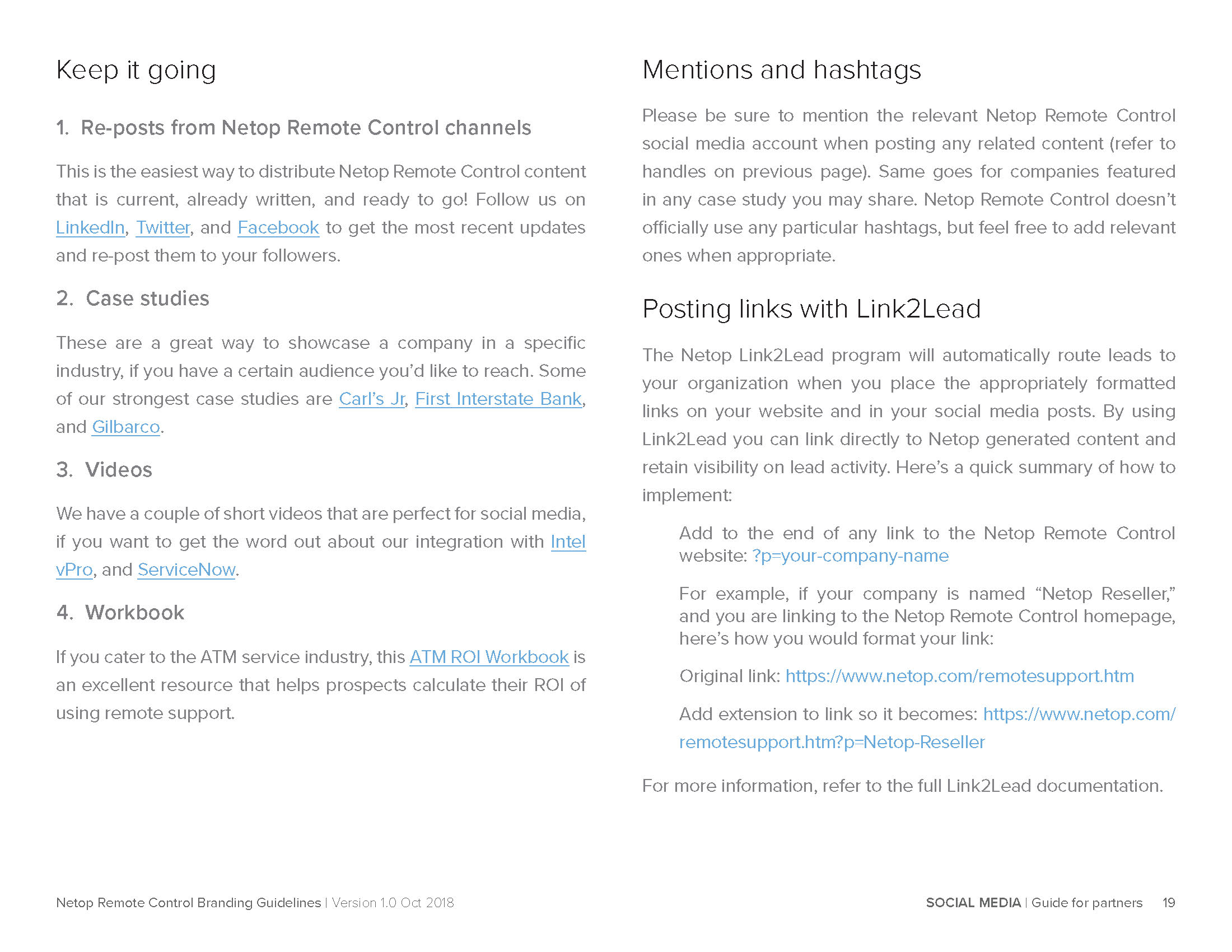 Product-Centric Business Cards
Design Brief
At Netop, most employees are divided into two business units, based on the product they support: either Netop Remote Control, or Netop Vision. As each product serves a very different purpose for a different audience (IT managers and educators, respectively), their marketing messages do not mix. So I wondered, why were Netop Vision employees working at branded trade show booths like this one, but handing out business cards that looked like this?
Initial Concepts
I wanted to make business cards that made sense for our different business units to share at trade shows, on sales calls, and wherever else business would take them. I wanted them to be product-focused, and speak to its functionality. I did also redesign the corporate Netop card, as some employees work across both business units.
Final Designs
I created separate card designs for each business unit, and one design for Netop corporate. Cards for Netop Remote Control and Netop Vision feature illustrated backs that highlight the main benefit of each product: secure connectivity, and the ability to monitor students' screens, respectively.
GDPR E-book Design and Campaign
The following are select pages from The Essential Guide to GDPR Compliant Remote Access E-book, which Netop published in the weeks before the GDPR went into effect in Europe. I designed the layout and created the illustrations to make the General Data Protection Regulation easier to understand for the readers, as it's a pretty dry and dense subject.
The campaign surrounding this ebook was one of Netop's most successful: 46% of all traffic to the eBook landing page converted into new, high-value MQLs, generating 297 new leads within six months.
Roles: Graphic design, illustration
In addition to designing, I've written marketing content for Netop Remote Control and contributed to the blog.